[Home] [About] [Contact] [Writing] [Drawing] [Gifts] [Custom]
Lipstick Pens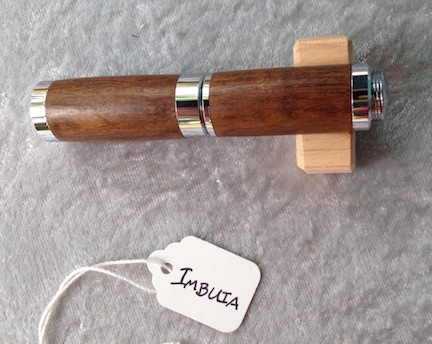 A lipstick pen made from imbuia with chrome hardware. These pens use mini refills which can be purchased from me or from office supply stores as Cross #5828-4 or Zebra #4C refills.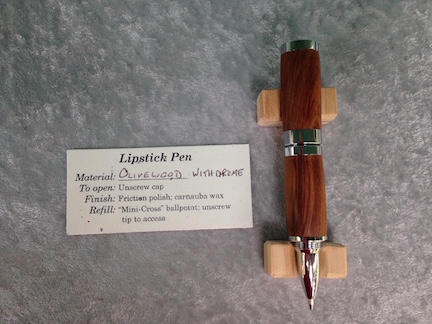 A lipstick pen in olivewood with chrome hardware, shown open for use. These pens have a nice heft to them and the cap screws onto the end to create a balanced pen that is easy to write with.
The imbuia and chrome lipstick pen shown with a standard pencil for reference.
---