[Home] [About] [Contact] [Writing] [Drawing] [Gifts] [Custom]
Color Band Pens
The goal with these pens was to add a band of acrylic to the blank to show the color of the included refill.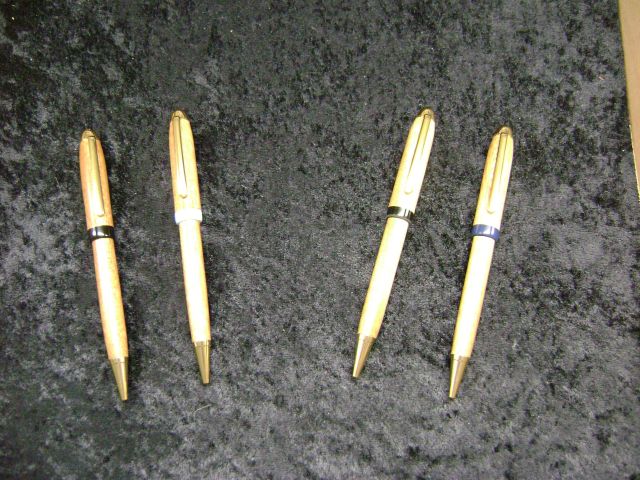 From left to right: Black, Light Blue, Black, Dark Blue.
The colors in this photo are a little washed out; in regular light, the dark blue band is somewhat difficult to distinguish from the black band.
The Light Blue pen and the Dark Blue pen both contain blue refills. The color of the ink in the blue refill is closer to the color of the dark blue band, but the light blue band is easier to tell apart from the black band.
All pens are made in mahogany.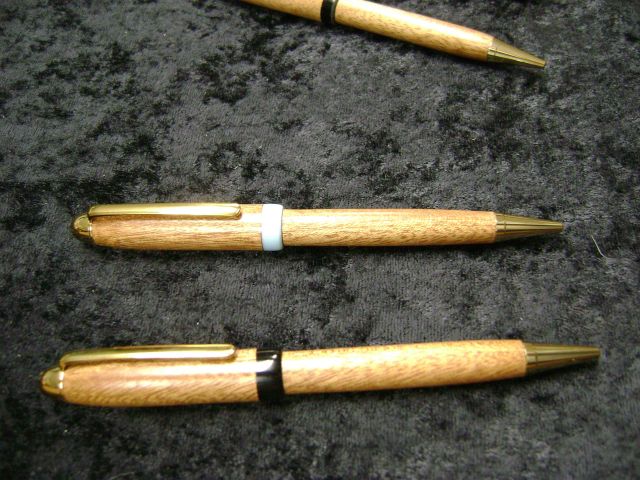 The Black and Light-Blue set. The black band is a little wider than the light-blue band, due to my learning curve with the acrylic blanks.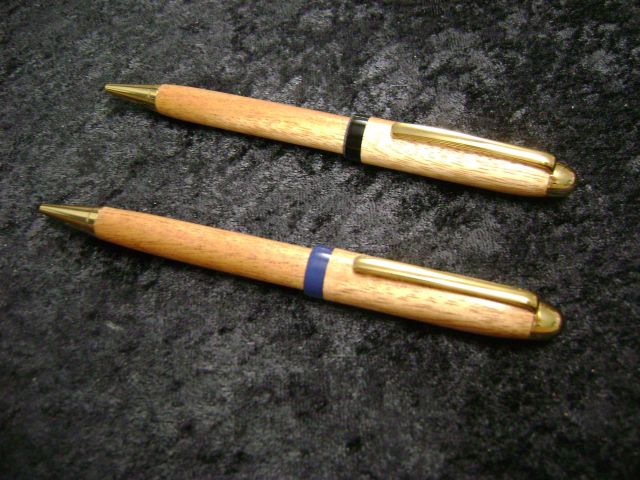 The Black and Dark-Blue set. The blue color in this picture is slightly brighter than reality. There is a bit of a gray tinge to the bevel at the bottom of the black band. The two bands are much closer to the same width in this set than in the Black/Light Blue set.
---